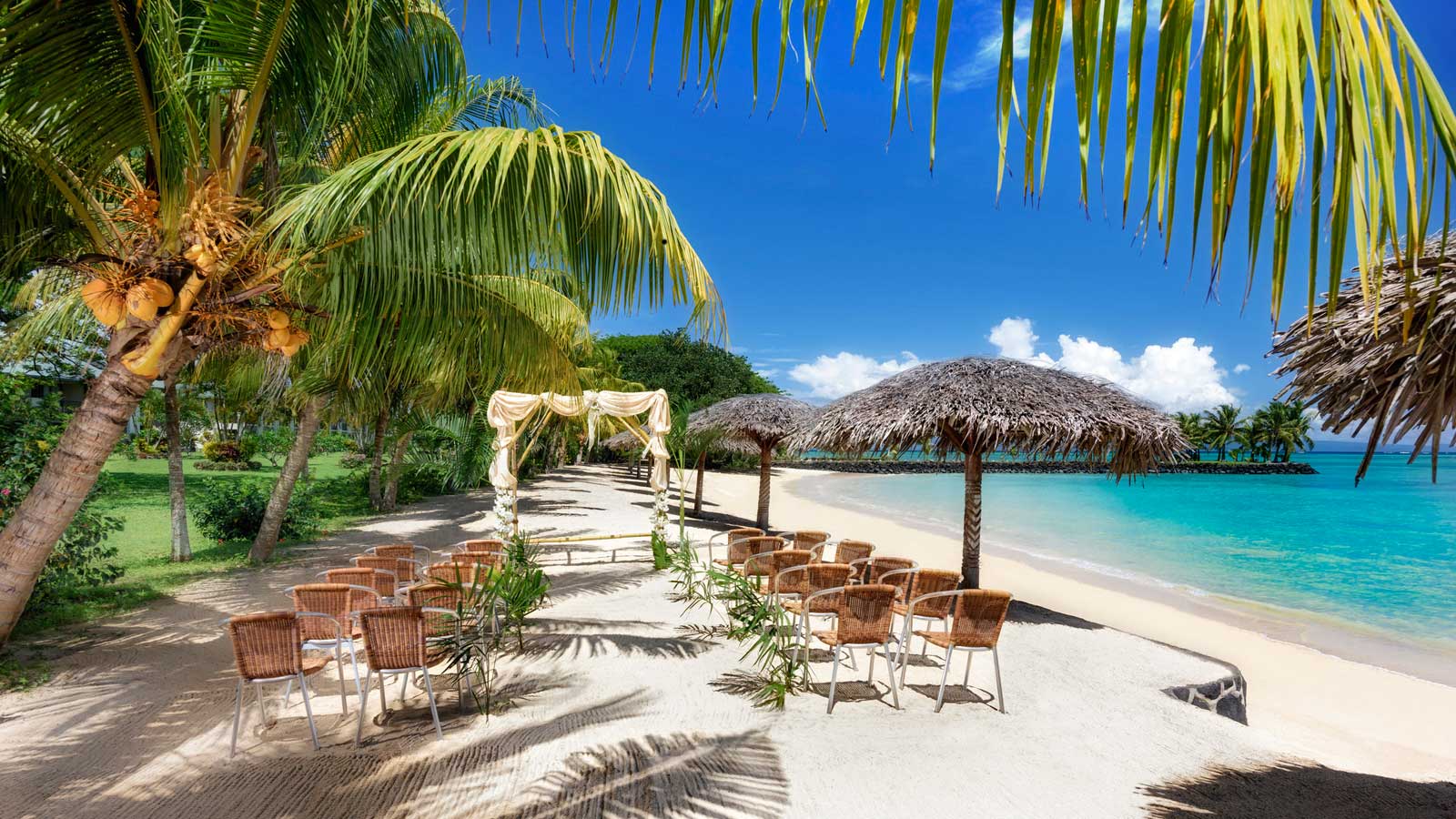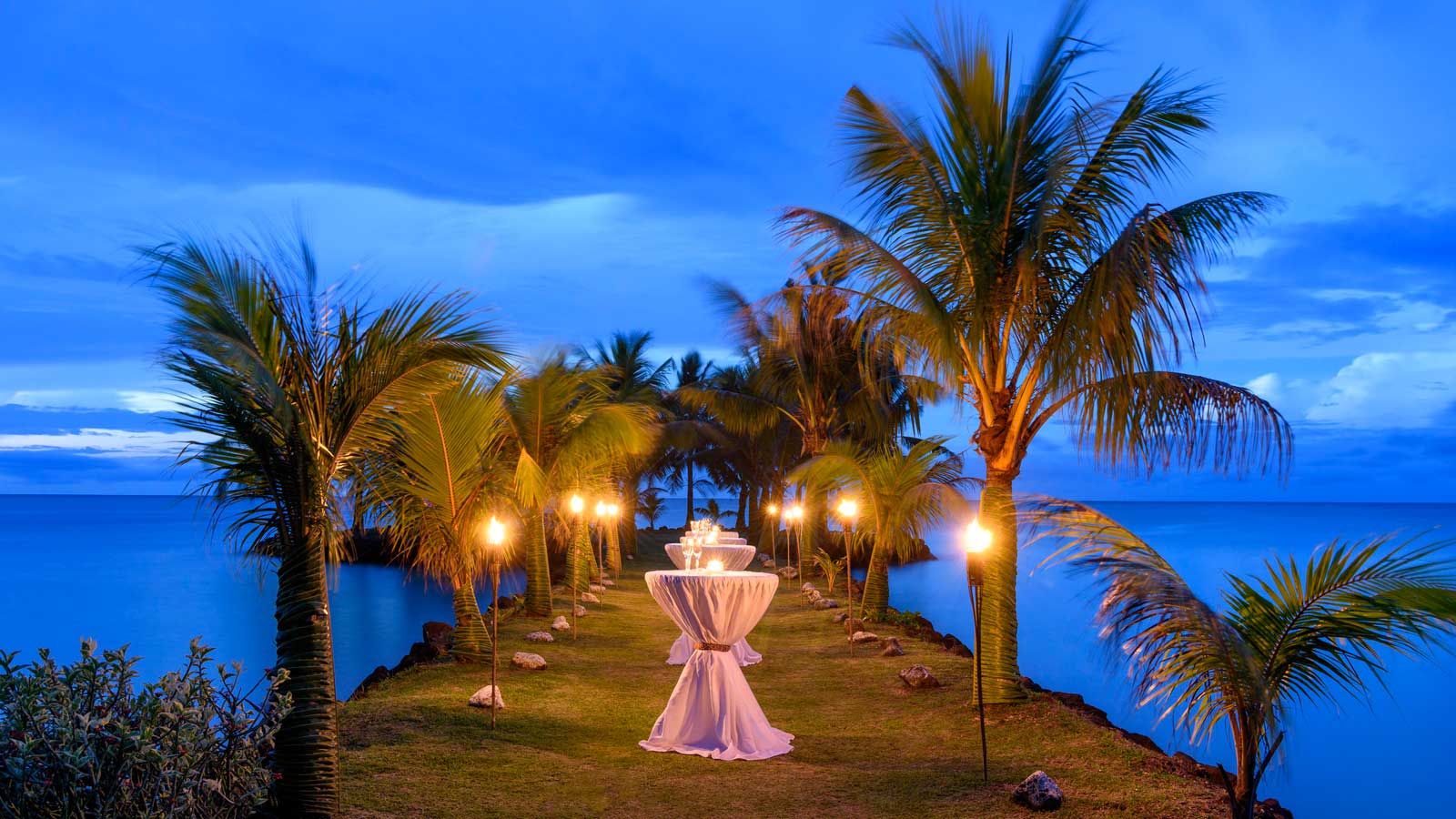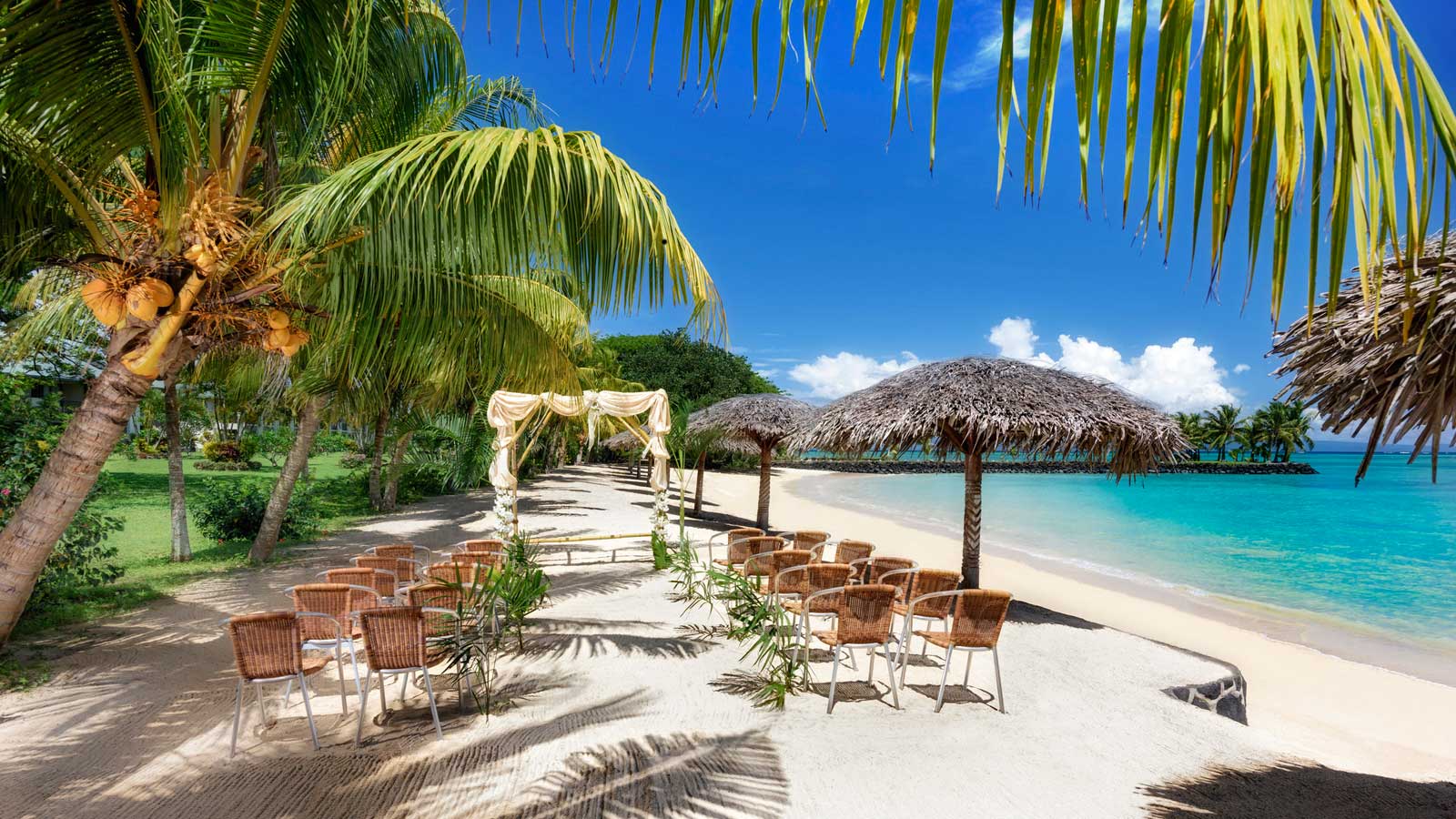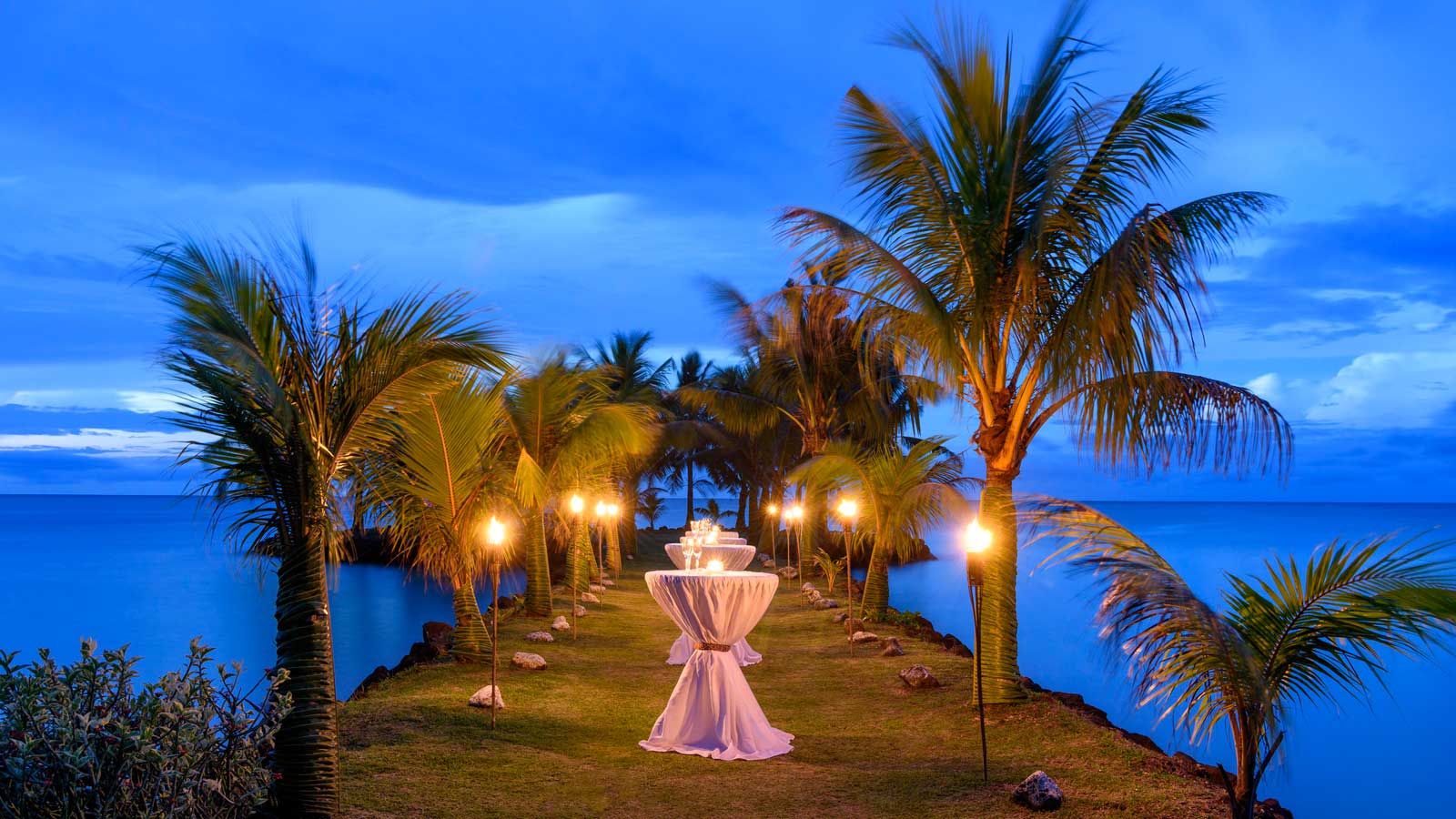 Your perfect day: celebrate your dream wedding at the Sheraton Samoa Beach Resort and create memories that last a lifetime in one of the most beautiful wedding destinations.
From small wedding ceremonies during sunrise to an elaborate celebration with your loved ones until the stars light up the night sky, the options are endless. A range of different venues are available to create the dream backdrop of your enchanting Samoa wedding, from the white sandy beaches and our tropical gardens, to the poolside area or our main event venue, the Conference Fale.
Our events team will turn your dream wedding into reality on the beautiful island of Samoa.
SHERATON SAMOA BEACH RESORT WEDDING BROCHURE
Allow us to set the stage for a storybook wedding: choose your venue for the ceremony and celebration.
At Sheraton Samoa Beach Resort we have an exquisite selection of menus for you to choose from to give your wedding in Samoa a unique taste.
Discover the culinary options and create the gathering that meets your aspirations.
BBQ Menu at Sheraton Samoa Beach Resort
Weddings Buffet Menus at Sheraton Samoa Beach Resort
Banquet Beverage Package Options at Sheraton Samoa Beach Resort
Sheraton Samoa Beach Resort
Entrance Road
Mulifanua, Samoa
T +685 45 611
E weddings.samoaresort@sheraton.com