Weddings, Meetings and Events at Sheraton Samoa Beach Resort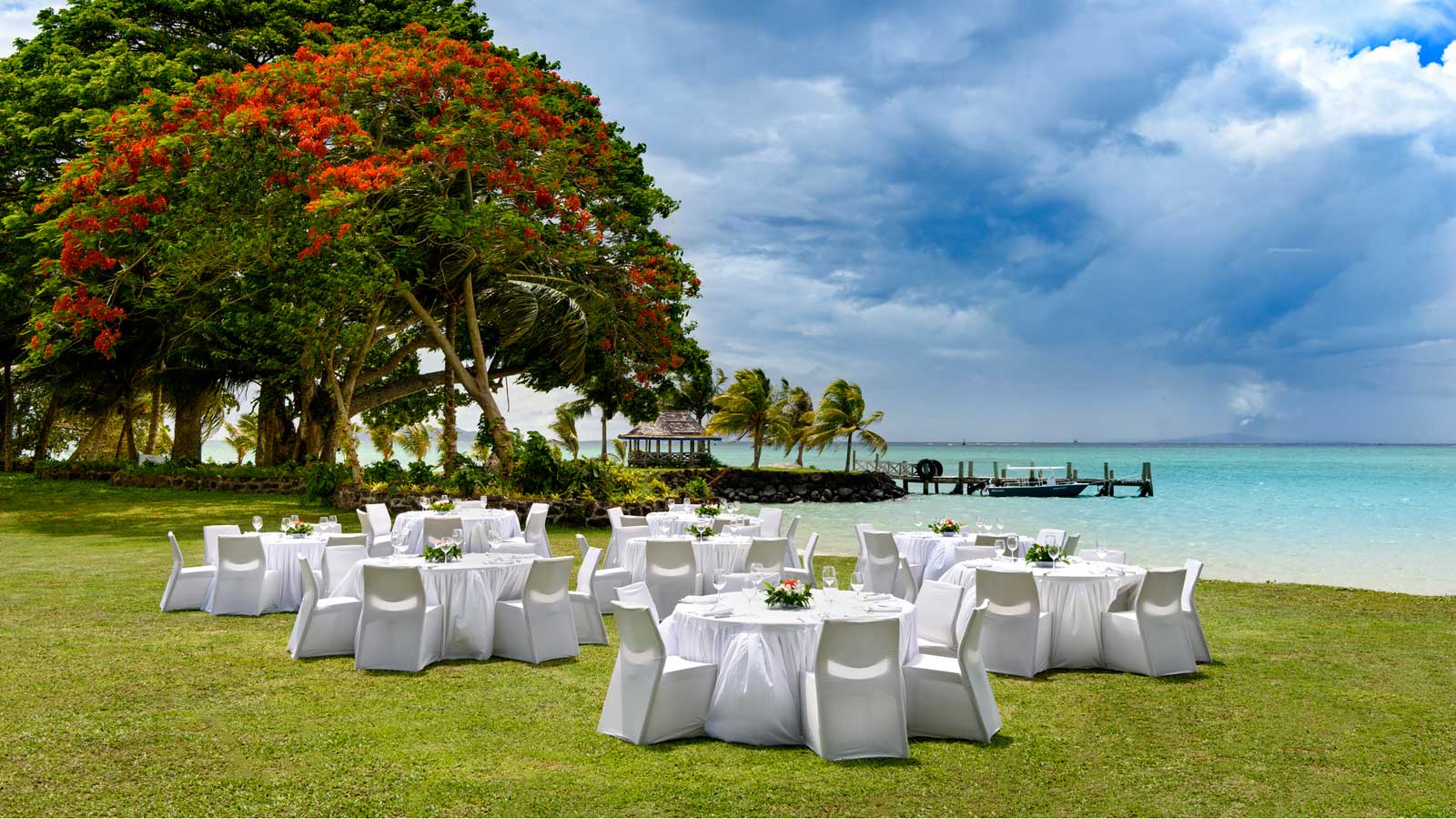 The Sheraton Samoa Beach Resort invites you to infuse the beauty of Samoa into your wedding, event or meeting. Our tropical gardens, picturesque sandy beaches and poolside area await to make your event unforgettable. Opt for the traditional Samoan fale or our breathtaking Lagoon Bay venue to create the idyllic backdrop to your event.
Our resort is equipped to accommodate large wedding parties or smaller conference groups with its 133 guest rooms and suites. Our resort's tropical paradise setting will make the perfect South Pacific honeymoon destination post your dream wedding.
Whether it be a corporate meeting, family event or your very own Polynesian style beach wedding ceremony, we are on hand to turn your vision into reality.
Sheraton Samoa Beach Resort
Entrance Road
Mulifanua, Samoa
T +685 45 611
E weddings.samoaresort@sheraton.com